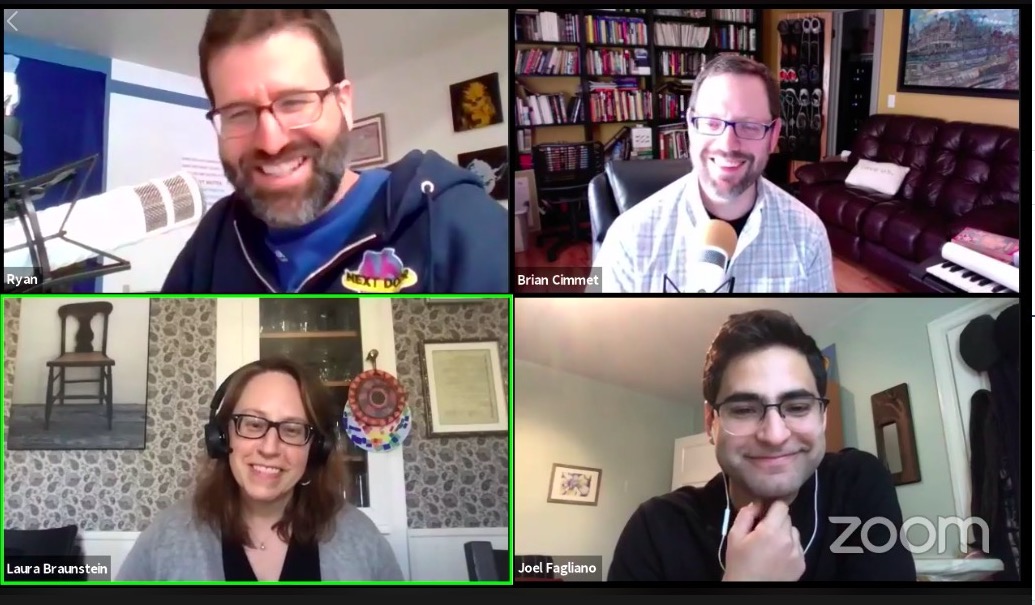 Welcome
Crossword Tournament From Your Couch is an online, synchronous, live-streamed crossword solving competition. Whether you've attended crossword tournaments in person or you just enjoy doing crosswords for fun on your own, this event is for you!
Our first tournament took place on March 20, 2020, and was conceived of, organized, and executed in little more than a week. As the largest crossword tournament in history, and the first to be held online, the event attracted 1,815 solvers from couches all across the US and the world including Italy, Israel, Greece, Norway, and the Yukon, among others. Thank you to all our participants for making our first tournament a huge success! Visit the tournament page to solve the puzzles, view the final standings, and more, or read our recap letter to participants.
Crossword Tournament From Your Couch will return…
We are happy to announce that a second tournament will take place at a date to be determined. Follow our Facebook page or subscribe to our mailing list for announcements of our future events. For questions about anything not answered on this site, our email is crosswordtournamentcouch@gmail.com.